Why...hello there.



I'm Katie, and this is where I prove to the world that I have no skill whatsoever



Go check out FloralFlower and Wasure. They're both talented, super-nice people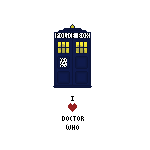 It says I'm from the US up there, but don't let it fool you. I was born on Zlotnik








:thumb81991827:
:thumb205934525:


Save the Texas Prairie Chicken.



Formerly OmegaZ-7

This print was given to me by Emerald-Depths! Go give her some love!